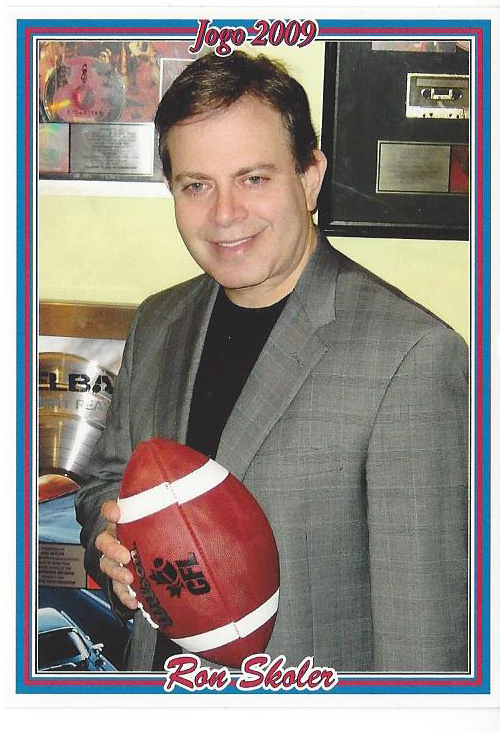 Ron Skoler became an entertainment lawyer for all the right reasons.
Ron opened his own law practice in 1989 and went on to negotiate multi-platinum record deals for and with numerous rock and rap recording artists. He later ran his own independent record label, Lethal Records, an urban-based company initially distributed by PolyGram and later by WEA (Warner Elektra Atlantic) Distribution.
The Law Office Of Ronald L. Skoler is a boutique entertainment law firm that represents record labels, music publishers, recording artists, record producers, songwriters, merchandisers, managers and other creative people in the following areas of practice:
ENTERTAINMENT LAW | MUSIC LICENSING | CYBERLAW | SPORTS LAW | INTELLECTUAL PROPERTY | COPYRIGHT LAW
Ron's legal talent and passionate dedication have endeared him to a multitude of clients for close to three decades. Ron has helped build the careers of many extraordinarily successful recording artists and negotiated major agreements on behalf of international recording and publishing companies who appreciate his superb skills and industry expertise.
Much of Ron's business today involves the purchasing, sale and licensing of music catalogues. Ron represents numerous classic titles, including but not limited to Hot, Hot, Hot (recorded by Arrow and Buster Poindexter/David Johansen). Songs that Ron represents have been featured in commercials for companies such as Volkswagon, Coors Beer, Macy's, and Kellogg's Mini-Wheats.
Described by David Lee Roth as the "number one entertainment lawyer in New York," Ron has negotiated contracts for and with artists that include Public Enemy, A Tribe Called Quest, Nickelback, Slipknot, Korn, Theory of a Deadman, Megadeth and Lynyrd Skynyrd.
Ron Skoler was interviewed and featured extensively in the book Public Enemy: Inside the Terrordome, by Tim Grierson, Published by Overlook Omnibus Books.
Music Industry Background
Music has been in Ron's blood since he was 12 years old, when he gave up collecting baseball cards for 45 RPM records.

As a teenage music journalist, he interviewed Jerry Garcia of The Grateful Dead and John Lennon and Yoko Ono, among many others. Those interviews were published in national and international publications, such as Rock Magazine and Sounds Magazine (UK).
Ron went to college, and like so many young people of that generation, he formed a rock band, wrote songs and made demo tapes. He created a demo tape that caught the attention of Mike Appel, then manager and producer of Bruce Springsteen. Mike invited Ron to audition for him in his office, liked his voice and lyrics and they became friends. After a few years of going into the recording studio and not seeing any tangible results, Ron asked whether Mike could at least give him a job since he was not able to get him a record deal. Mike obliged and hired Ron as his assistant. Hence, Ron began working for Mike's company, Laurel Canyon Limited, which gave him a feel for the business end of the industry. He also met Jules Kurz, Mike's legendary entertainment attorney and was impressed by him. As a result, Ron decided to go to law school with the intention of being a music industry entertainment lawyer.
Ron graduated from law school, was admitted to the bar and accepted an in-house attorney position with PPX International, a company owned by Ed Chalpin. Ed Chalpin had produced Jimi Hendrix, Jimmy Cliff, Chubby Checker and various other artists. PPX owned recording studios and licensed mastered recordings on a worldwide basis. After a while, Ed and Ron became business partners, forming a company called Rhythm Method Enterprises. The first group signed to Rhythm Method was Public Enemy, for whom they obtained a recording agreement with Def Jam Records. Soon after, they signed other artists, including but not limited to A Tribe Called Quest, The Jungle Brothers, DJ Red Alert, Joeski Love and Original Concept. Ron also counseled and advised Queen Latifah, who at that time was a rising new talent.
After Rhythm Method, Ron decided to open his own law practice, where he represented record companies such as Next Plateau Records (Salt-N-Pepa) and various other clients. He later went on to represent Roadrunner Records for 15 years until it was taken over by Warner Music Group in 2011. For Roadrunner, he negotiated and/or renegotiated multi-platinum recording agreements with artists such as Nickelback, Theory of a Deadman, Slipknot, Korn as well as classic rock acts Lynyrd Skynyrd and the Steve Miller Band.
Ron takes great pride in the fact that many of his clients have been with him for more than 20 years and that he has established personal relationships with them. Ron and his clients share a mutual trust. He is loyal to them, cares about them and makes himself accessible to them. As Ron says, "Some lawyers have the attitude that you win some and you lose some. I don't see it that way. When my clients win, I win. We're in it together."
The Pre-Sexual Agreement
In 2006, inspired by the Kobe Bryant case, which involved accusations of nonconsensual sex, Ron half jokingly and half seriously drafted what he called the "Pre-Sexual Agreement." The Pre-Sexual Agreement is similar to a prenuptial agreement, and was created to protect celebrities against liability when they engage in private consensual sexual encounters.
It has since been used by various celebrities, whose identities are confidential and shall not be disclosed. Ron's notoriety grew as the author of this agreement, and he became the go-to person for various news outlets as an expert on privacy rights.
Ron has been featured in numerous publications, including but not limited to Playboy Magazine (with his clothes on), The New York Times, Billboard Magazine, Vibe Magazine and Black Radio Exclusive; appeared on the following television programs: CNN Sunday Night, Fox News — The Big Story with John Gibson, VH1 Behind the Music, The Metro Channel — Naked New York with Bob Berkowitz, WNBC Newscenter 4, WCBS News, WOR Television, Cablevision African American News, CW 11 Morning News in New York City; and as a guest on the following radio shows: 92.3 The David Lee Roth Show, The Adam Carolla Show, The Sporting News Radio Network, WBAI Radio, NPR Soundcheck, WNYC Radio and Power 105.1 Morning Show.
View Ron's recent interview with Sonic Scoop about Music Law: Protecting Your Art and Your Career